About
---
Car Rental Management Software - One Solution for All
---
Our car rental management software has been optimized to meet the needs of different users.
As an owner, you can get real-time reports to make informed decisions that drive growth and profitability.
Admins can benefit from robust data management tools for accurate and up-to-date information.
Sales managers can streamline sales processes and improve customer satisfaction.
Operations managers can easily manage fleets, assign drivers and vehicles, and monitor maintenance and driver behavior to reduce costs and improve safety.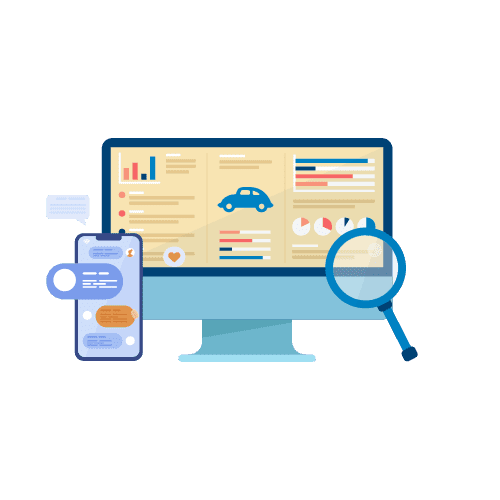 Features
---
To meet the evolving needs of businesses across Dubai and the UAE, Fleet Cabin offers a host of advanced features, including but not limited to:



Customized Service Offerings
---
Full-Fledge Calendar
---
Keep tabs on all your bookings and events in one place, eliminating the need to switch systems with Fleet Cabin's integrated calendar.
Auto-Import Salik / Traffic Fines
---
Efficiently manage and track rental vehicle fines to minimize their impact on your bottom line, ensuring financial stability.
Auto-Generate Contracts
---
Streamline the car rental process by automating agreements, managing rentals, and freeing up staff time for crucial tasks.
Responsive Design
---
Enjoy full access to your car rental system on any device - desktop, tablet, or smartphone - with all features readily available at your fingertips.

What We Do?
Fleet Cabin - the revolutionary new tool from OneClickDrive.com!
Built by our expert team, Fleet Cabin is designed to streamline and simplify your car rental business operations. With our user-friendly software, you can easily manage your fleet of vehicles, track reservations and payments, and communicate with your customers seamlessly.
Fleet Cabin is tailored to meet the unique needs of your business, and it's accessible from anywhere in the world, on any device. With OneClickDrive.com's Fleet Cabin, you can keep track of your bookings, monitor vehicle usage, and generate reports to help you make informed business decisions.
But don't just take our word for it - our software has already boosted the car rental business of all our clients, and we're confident it will do the same for you. Say goodbye to the headache of managing your car rental business and say hello to Fleet Cabin.
Get started today and experience the ease and efficiency of Fleet Cabin by OneClickDrive.com!

Goodbye to
Manual Processes
Automate your car rental business operations and save time and money.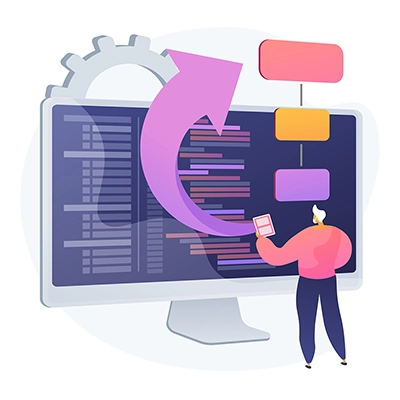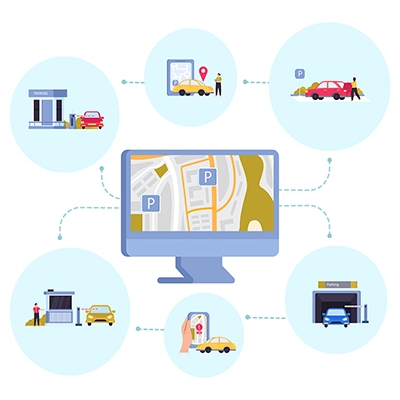 Fleet Tracking
Monitor your fleet and stay on top of vehicle utilization,
maintenance schedules, and more.
Detailed reports
Get valuable insights into your rental business performance,
helping you make informed decisions.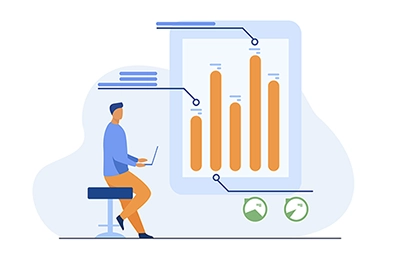 Scalability and Flexibility
Grow with your business and get the flexibility you
need to adapt to changing market & customer needs.
---
---
Dedicated to Putting You First, Always!
At FleetCabin, we're dedicated to delivering innovative software solutions tailored to your needs. Our client-centric approach ensures a deep understanding of your challenges, enabling us to provide exceptional results.
But our dedication doesn't end there. Our expert team goes the extra mile by offering personalized training, ongoing maintenance, and regular software updates, ensuring you receive exceptional customer service and technical support.
Experience the power of our car rental management system firsthand and join the growing number of car rental businesses who rely on us to elevate their operations.